About East Lodge
East Lodge lies at the entrance to Grant Park and was formerly part of the estate of Forres House, a grand mansion which was situated at the town end of the park until its destruction by fire in 1970 (the site is now occupied by a sunken garden). This charming building is Category B-listed – meaning that it is of regional importance, being a major example of a particular period, style or building type.
The property comprises an entrance vestibule, hallway, lounge, kitchen, two double bedrooms (one with double bed, the other with twin beds) and a shower room. There is gas central heating throughout and a patio at the rear with a secure garage. Guests have access to a digital TV and HD-quality DVD player (along with a small DVD library offering something to suit most tastes and age groups), as well as free Wi-Fi (subject to the fair use policy of the internet service provider). For the benefit of all our guests we operate a non-smoking policy.
Relax on the patio 
The back yard features an enclosed patio area where you can relax surrounded by a wealth of beautiful plants, all set against the stunning backdrop of Cluny Hill. It's a perfect location to unwind after a day spent exploring the wonderful Morayshire countryside.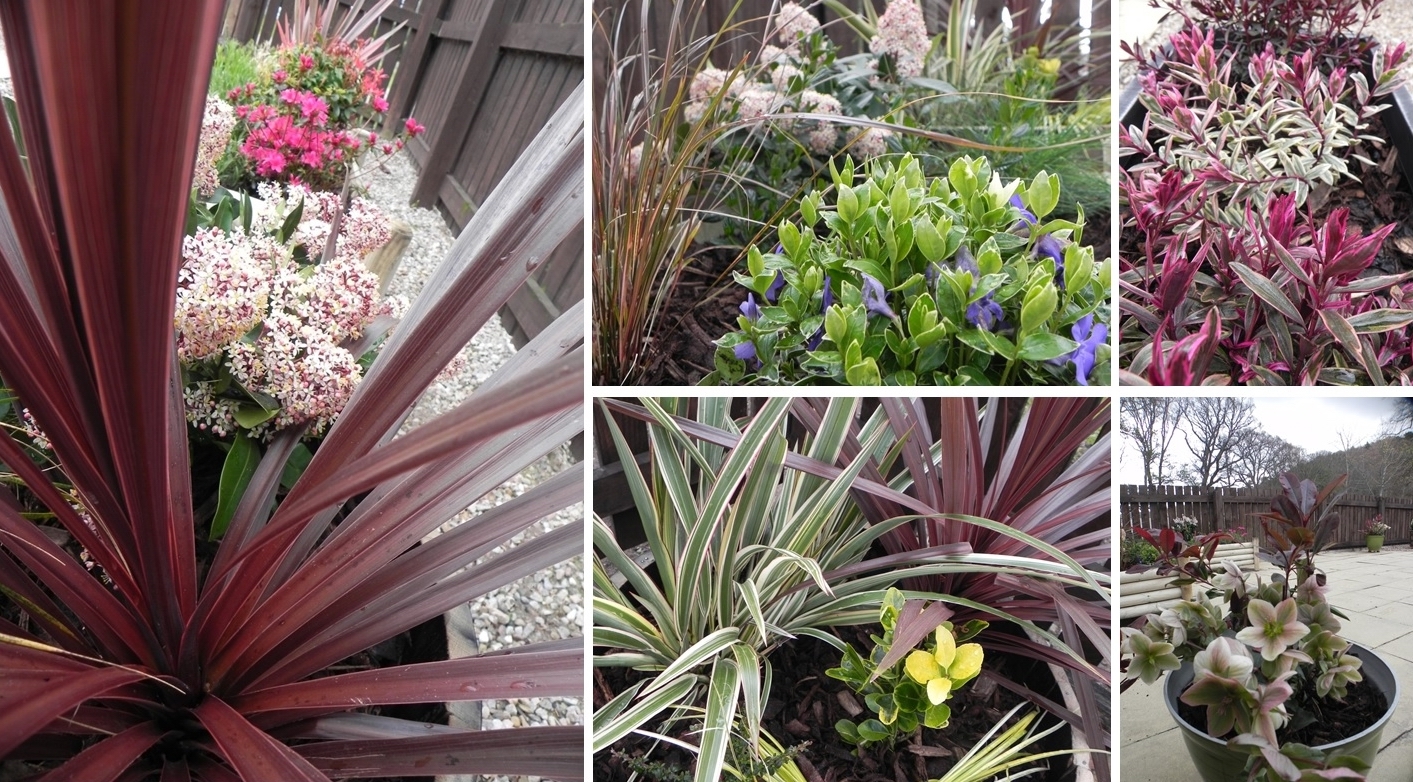 Grant Park
For most of the time Grant Park is a peaceful spot visited mainly by dog walkers and people admiring the award-winning floral displays. However, the park plays host to a number of events during the year. Staying at East Lodge will give you a ringside seat for activities in the park – but if you are looking for peace and quiet it's best to avoid the Bonfire Night fireworks!
Events in Grant Park each year include:
Late June: For six years until 2018 Forres hosted the annual 'Piping at Forres' event (the European Pipe Band Championships). For the three years from 2019 the event will take place in Inverness, which means that East Lodge will still make a great base if you're planning on going along!
Late September (even-numbered years only): Forres Culture Day (numerous events take place across the town, but there are always stalls in Grant Park - this event also forms part of the biennial Findhorn Bay Festival, a celebration of arts and culture which showcases artists of national and international renown at venues across the heart of Moray)
In addition a small funfair sets up in the park for a few weeks each year. Dates for 2019 have not yet been confirmed, but these are typically at Easter and in July and November. The funfair does not run late into the evening and should not result in any disturbance to our visitors.
Other events in and around Forres
For an up-to-date guide to what's on in the Forres area – as well as for details about local eateries, attractions etc. – visit Forres Local, the town's dedicated website. See also our Things to do in and around Moray page.